Duboce Park
Location
Duboce Triangle/Lower Haight
Duboce & Steiner Streets, http://goo.gl/maps/O2Kmt
Size
Just a few city blocks in size
Amenities
Some benches, lots of neighboring cafes
Landmarks
None
Duboce park is a small, urban park in the neighborhood Duboce Triangle (in between the Castro and Lower Haight neighborhoods). The park itself offers enough room for lots of picnickers amongst the city dogs playing in the southeastern section of the park (let's be honest, though, the dogs don't care about boundaries and are free to roam the whole park).
There are many cafes and boutique grocery stores within just a few blocks making Duboce an excellent picnic alternative to Dolores Park on the rare sunny weekend day in San Francisco.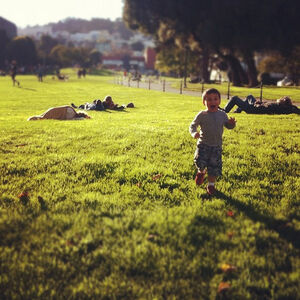 Community content is available under
CC-BY-SA
unless otherwise noted.